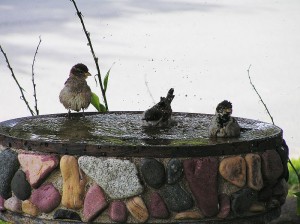 What is the difference between a two-man move and a three-man move? There are many possible answers to this question. You may find yourself asking your local Oklahoma City movers why you need three movers when your neighbor moved with only two. To save you some stress and ultimately to make sure you have the best moving experience possible, your movers here in Oklahoma gather pertinent information about your move so that we can put together the most effective move team for your relocation needs.
Recently I was consulting with a potential customer about her moving needs; she was moving out of a 1 bedroom apartment that was located on the first floor to another one bedroom apartment on the first floor about ten miles away. She did not require packing services, she simply needed her local movers to perform a grab-and-go style operation; one of the quickest moves your OKC relocation experts complete on a daily basis. There was one very unique quality about this otherwise simple move that made her job considerably more difficult than your average one bedroom apartment. Our shipper was quite fond of birds and had seven cement birdbaths on her back patio. Each weighing between 100 to 200 hundred pounds, the bird baths made it necessary for a third crew member to work her move.
The nice woman phoned us because we had done an excellent job recently moving her friend (former resident of the same apartment complex.) Your movers here in Oklahoma City have been in the relocation business for a long time, so bird baths don't scare us one bit. However; the nice lady was curious as to why I recommended three movers for her when her friend had moved with only two men and had a great experience. She was starting to worry that I was trying to over-charge her for her moving services. I explained to her that I actually wanted to save her money on her moving expenses! After a little explanation, she and I were on the same page; sending two movers to a three-man job is sure to drive the cost up as it takes a lot longer for two men to handle a three-man job. She was happy to hire her three Oklahoma City movers, and even happier that I took the time to truly understand her moving needs so that she could have the best possible crew for her move! I have conversations like this just about every day. Attention to detail is just one of the admirable qualities that make your professional movers here in Oklahoma the best in the moving business!